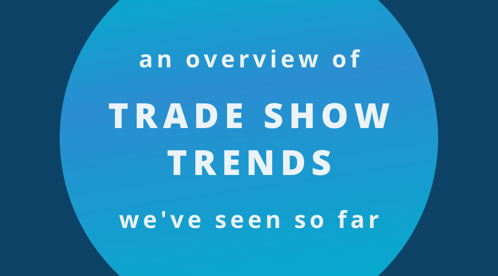 With a new year, comes a new trade show schedule. Encentiv Energy had the pleasure of attending three shows so far since the kickoff of 2022. Through our attendance, we gained a lot of knowledge, perspective, and insight into what will be upcoming for the rest of the year as well as in future years.
Here are a few of the emerging trends we saw:
Advancements in HVAC technologies and the similarities to the lighting industry with the introduction of LED's
High interest in decarbonization, electrification, and electric vehicles
How new technologies from water heaters to advanced lighting control systems will be able to participate in demand response programs


AHR Expo in Las Vegas, Nevada
The AHR Expo is attended by various HVAC contractors, engineers, wholesalers, and distributors. While this show dived into the HVACR realm, we saw some similarities as related to the lighting industry.
While utilities are adding more HVAC and VFD rebates to their prescriptive and midstream programs every month, we noticed a lack of awareness of the HVAC distributors and other channel partners to their availability. With the discussion of energy efficiency for HVAC systems, there were many discussions related to demand response capable systems.
With this demand response system, an upcoming thing to look forward to could be utilities ultimately leveraging the opportunity for ratepayers to benefit monetarily from peak cutting when requested to monetize for their business.
Midwest Energy Solutions Conference in Chicago, Illinois
The Midwest Energy Solutions Conference consists of energy stakeholders to "raise awareness and reinforce the importance of energy efficiency in the Midwest"1.
This show highlighted decarbonization and electrification and how we are going to reduce the GHG emissions from our current electric and natural gas infrastructure while at the same time increasing the reliability and resiliency of our energy supply.
Following the decarbonization and electrification themes, there were also discussions centered around electric vehicles and new technologies for heating and cooling our homes and buildings. This show also featured some highlights surrounding HVAC with new high efficiency HVAC technology rapidly becoming more cost effective and other innovations in the pipeline.
Another exciting discussion at the show was centered around FERC Order 2222. While the session spoke mostly to policy discussions, Ben Carron from Energy & Environmental Economics did an outstanding job explaining FERC 2222 and highlighted a few areas in the country that have already implemented distributed energy resource programs.
AESP's 32nd Annual Conference and Expo in Nashville, Tennessee
AESP's conference features program managers, implementers, marketers, evaluators, policymakers, consultants, and manufacturers in energy efficiency and clean energy.2
An interesting takeaway from AESP was the challenges utilities continue to have in engaging low income and small/medium business customers with their financing and rebate programs. Some utilities are exploring data driven models that can provide customers with more targeted messaging and energy saving suggestions, especially for customers who are more at risk due to economic factors. For small and medium businesses, program participation continues to be extremely low across the country so this is another area of focus.
From a technology perspective there were a couple of sessions on how to incentivize the acceleration of products like more intelligent EV charging stations, water heaters, and intelligent lighting control systems. For example, Pacific Gas & Electric (PG&E) is testing a program that incentivizes customers to install internet connected EV chargers as long as they are willing to register the charger in a demand response program. Hawaii Energy is launching a similar program for grid interactive water heaters.
Conclusion
Various trends were emerging from the trade shows we attended within the past month. With more shows on the horizon in the next month including NALMCO Spring Seminar Learning Lab, LEDucation, and AEE East Energy Conference and Expo, we are sure we will see the continuation of a few trends we've mentioned as well as new trends for the upcoming year.
Co-authored with Stephen Moritz, President and CEO, Encentiv Energy and Jason Brown, Vice President of Customer Ops, Encentiv Energy
Sources