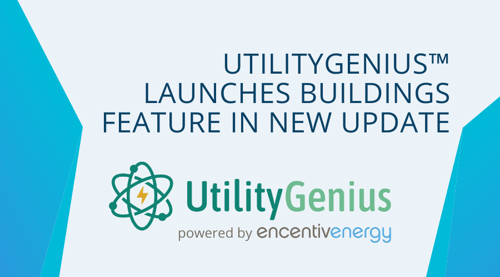 Rebate geniuses, get ready to level up your expertise! With our new Buildings functionality, get rebate information delivered to your (virtual) doorstep. Customize your experience even more by creating cards for the buildings and properties most relevant to you. The ability to manage all of your properties and track incentive changes in one place will save even more time on your journey.
Here's what Buildings bring to the UtilityGenius experience:
Create Building cards with information including the address, utility provider, building type, and kWh rate.
Create multiple buildings at once with a CSV upload.
Make it easy to filter your buildings by adding custom tags.
Get notified about incentives for each of your buildings with an indicator on your building cards.
Follow the gif below to learn how to set up your first (and your second, and your third...) building cards!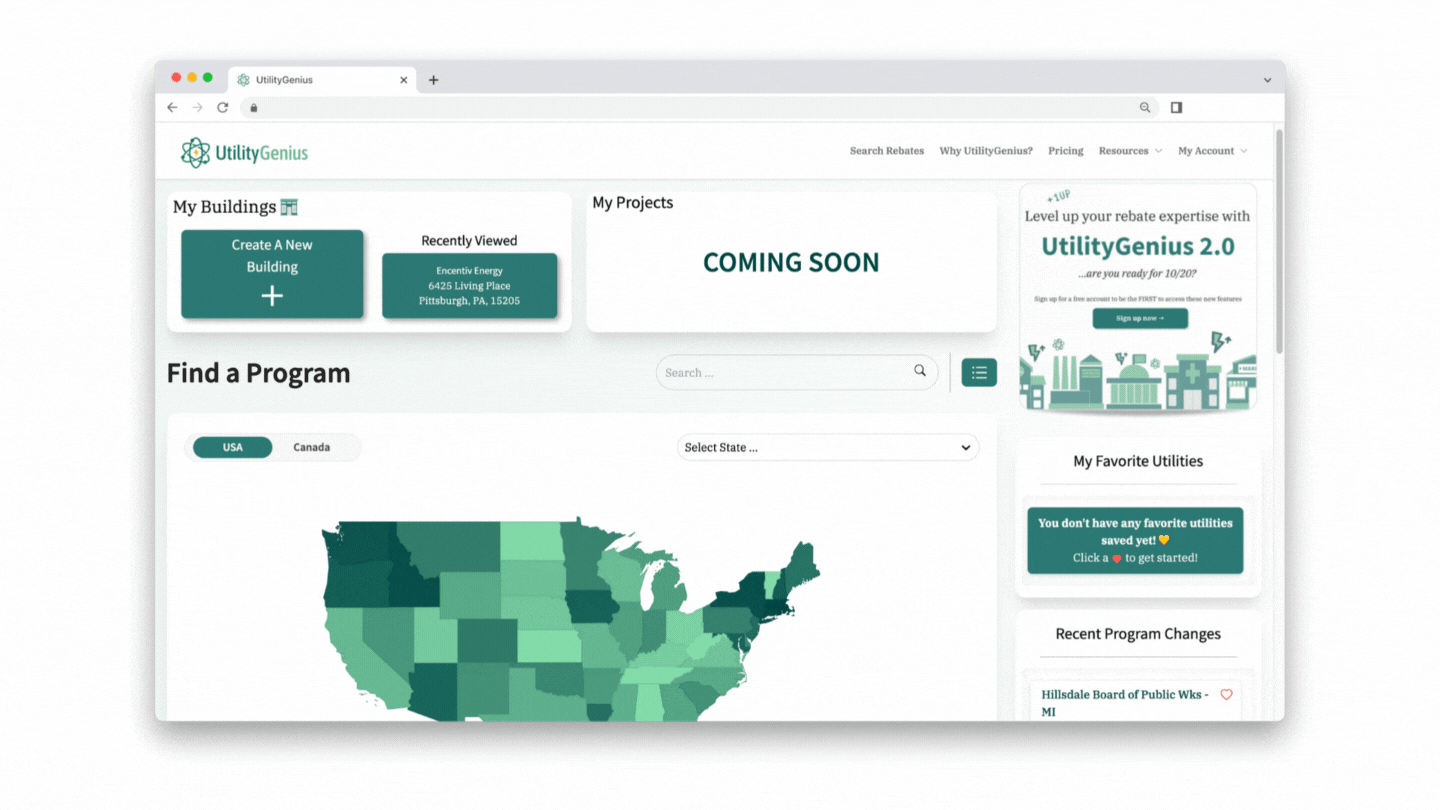 For each building you create, you can also download an interactive pdf report highlighting any information you provided for the building, as well as a summary of rebates in each technology category and redirects to get more specific information.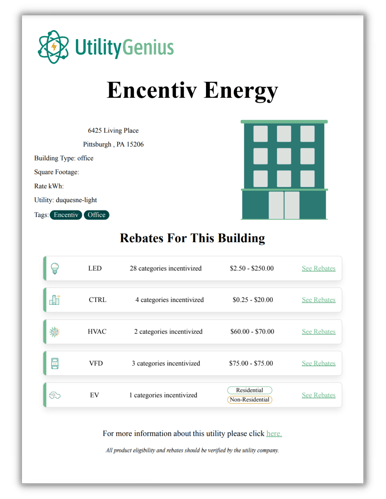 All of the features included in this exciting update are still free to use. To take advantage of the new features, users will need to make a UtilityGenius account. Don't worry - it's free and takes less than a minute to create!