For those of you that may not know about PJM incentives or have questions, here's a quick study.

What is PJM?
Beyond each of our local electric utilities, large regional cooperatives manage the generation and transmission of electricity in North America. These cooperatives are independent of individual power plant owners or utilities and are responsible for the safety and reliability of our electric grid. The largest cooperative is called the PJM Interconnect, LLC and covers all or parts of thirteen states—from Chicago to Virginia, including the District of Columbia. It also includes all of Pennsylvania, Ohio, Delaware, New Jersey, and Maryland.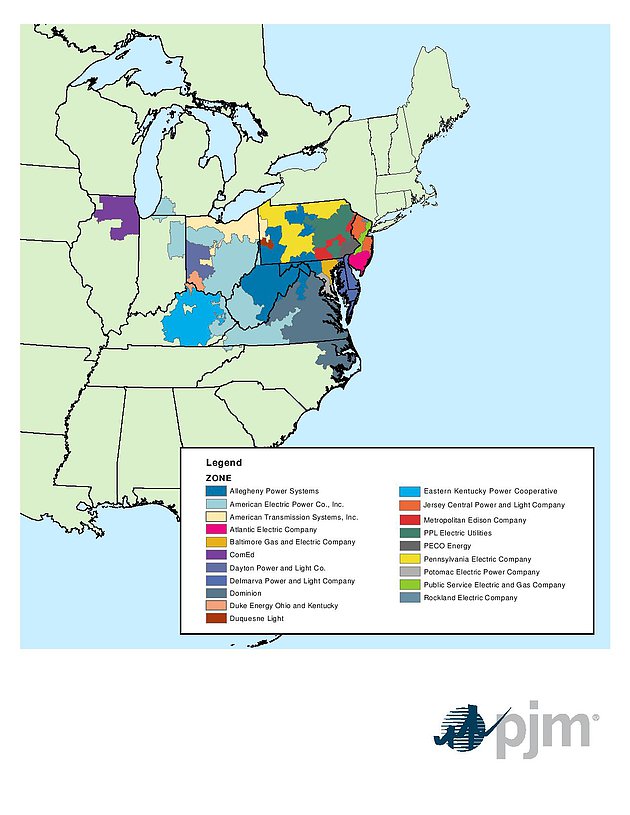 (http://www.pjm.com/about-pjm/learning-center/markets-and-operations/rpm-capacity-market.aspx)
How does it work?
PJM offers incentives to customers who install energy-efficient equipment that permanently reduces the use of electricity during peak times. Documentation of the type of new energy-efficient equipment installed, when it was installed, and how it is being used is required. PJM also requires a measurement of electricity usage during the peak summer periods to verify whether or not a building is actually using less energy. Also, as a cooperative, PJM relies on its members to combine projects together to make sure the volume is significant enough to impact their system.
How much money can I make?
The short answer is "it depends." PJM pays more for projects that are in highly congested regions like Philadelphia and New Jersey. PJM also pays more when other generation options are less reliable or the transmission infrastructures are weak. Typically, you can expect a PJM incentive equal to 30–60% of a local rebate. There is an especially large opportunity to earn money by submitting documentation for past projects.
Can you give me an example?
For example, a $100,000 lighting retrofit project in a PJM service area would pay as much as $14,000 if the project were in Pittsburgh, $23,000 in Cleveland, and $26,000 in Philadelphia. A portion of the earnings goes to pay the PJM member for the administrative costs associated with the project.
Are there risks?
The good news is that no matter where the project is located, it will qualify for up to four years of payments after the installation. Also, after the project is approved, there is absolutely NO RISK to the customer as long as they continue to operate the new energy-efficient equipment. The money will be paid monthly or quarterly depending on the size of the project.
Encentiv Energy can help you sort through the complexities of the PJM Energy Efficiency Program and help you figure out how much your projects are worth. We also work with PJM members to make sure you are getting the most money possible.
Can I combine projects?
Yes. If your individual projects do not meet the minimum kilowatts (kW), you can combine multiple smaller projects completed in the same calendar year to achieve kW requirements as long as they reside in the same PJM zone.
What's eligible?
Interior lighting retrofits
New construction interior lighting
And more
Why should I partner with Encentiv Energy?
No Risk: If you have completed an energy-efficiency project in the past three years, you may qualify for an incentive. Encentiv Energy does not charge to review projects for consideration.
Referral Bonuses: Any qualified contractor, supplier, or designer of energy-efficiency projects also has the opportunity to receive a cash bonus for each successfully qualified project that is referred to Encentiv Energy.
No Limitations: The larger the project, the more potential for revenue.
Recurring Revenue: The benefit of submitting a project to PJM is that you may receive recurring revenue for up to four years after project completion.
Eligibility Dates: Projects completed between the following dates are eligible for payment years listed:
June 1, 2012–May 31, 2013: 1 year
June 1, 2013–May 31, 2014: 2 years
June 1, 2014–May 31, 2015: 3 years
June 1, 2015–May 31, 2016: 4 years