Jason Brown, PE, CEM, LC joins Encentiv Energy as new Vice President of Customer Operations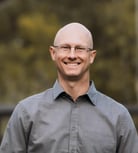 Pittsburgh, PA, October 23, 2020 – Encentiv Energy is excited to welcome Jason Brown, PE,CEM, LC in the newly-created position of Vice President of Customer Operations. In this role he will be responsible for building structure and collaboration for all customer-facing solutions.
"Jason was the perfect candidate with his vast experience in the industry scaling operations that can align our go-to-market strategy across a growing variety of product lines. This role was designed to accelerate our growth and success in the coming years. His experience as an Encentivizer customer will be invaluable to our current customers and internal teams," says Stephen Moritz, President & CEO at Encentiv Energy.
Jason has been in the lighting space ever since the beginning of his career and has an impressive background of working in agency and ESCO channels as well as manufacturing roles in both sales, project management and operations. During his last role as GM, LED Project Management and Operations at GE Current, a Daintree company, he helped build and manage design, deal desk, sales and ops teams over the last decade – including a very successful implementation of the Encentivizer Suite of products.
"It's really amazing to me the amount of dollars spent by manufacturers in making energy efficient products rebatable, and how complicated getting the rebate to appropriate recipients actually is. The amount of money left on the table every year is amazing, and the utilities are under constant pressure to spend it! I'm excited to bring my background having implemented the Encentivizer tools to help drive sales and improve margin for manufacturers and to further enable utilities to properly fund energy efficient projects in their territories. The rebate process is really cumbersome and I look forward to working with the team to continue to digitize and streamline the process.," stated Jason Brown PE, CEM, LC, VP of Customer Operations at Encentiv Energy.
Jason resides in Cleveland, Ohio and is a huge recreational Ultimate Frisbee fan! He loves the outdoors, competing in Triathlons (he's a medalist!), and enjoys going camping with his twins.
You can connect with Jason on LinkedIn!
If you would like more information about this topic, please contact Ashley Garia at agaria@encentivenergy.com.