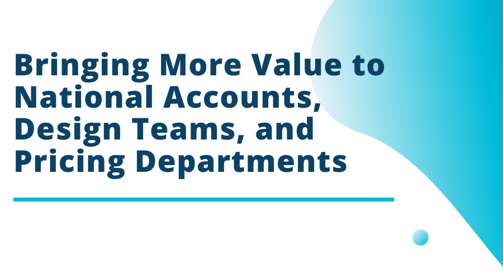 Did you know that you can use utility rebates and utility information to bring value to cross-functional teams?
You can use rebates to bring more value to your company's top line sales efforts, proposals/designs, and even your bottom line by keeping margin high and applying rebates instead of discounts!
While driving sales with targeted rebate marketing campaigns is great, here are three additional ways to level up your top line efforts.
National Accounts
Many lighting manufacturers have a dedicated team to drive larger, multi-site national accounts, utilizing a sales team to directly engage end users. When proposing your bills of material (BOM) to those clients, let them know that you've done three key things to deliver a better quality multi-site BOM than the competition:
Designing Nationally Around Rebates: Ensure when selecting a BOM that you are selecting DLC® qualified products and one that has a rebate in the utility area of design
Leveraging Rebate Mapping for Proposals: Show your connectivity to the rebate values nationwide by including real time available dollars, for every state in the country.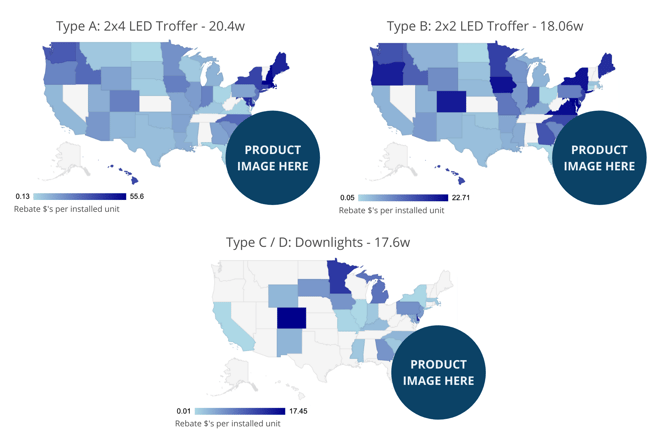 Contact Us About Rebate Processing: Leverage our third party rebate processing team allowing you to directly deliver the rebate dollars to your client as part of your services.
Lighting Design Team
Whether your company maintains your own team to conduct lighting designs, outsources designers, or count on your channel partners to do them for you, integrating rebates into the process can net some interesting results.
Your typical lighting designer will receive plans, and select their most appropriate product for that application, run the calc, enter title block, and send it off to the requester. Usual metrics are correctness and speed of response to the design requester. We've found that when delivering designs, the following two additional process steps yield better sales results per design completed:
Design with Rebates in Mind: Ensure when selecting a BOM that you are selecting DLC qualified products, and one that may have a rebate in the utility area of design.
Tell Customers about the Coupon Available: Be sure to include that rebate information on the actual design, or within the email response when sending the design back to your client.
Pricing Departments
Pricing departments can be empowered with rebates! If you're being pressured to lower prices to meet budgets or compete with lower cost (potentially non-DLC®) products, rebates can help.
Include Rebates on Quotes: Ensure when selecting a BOM that you are selecting a DLC qualified product and one that may have a rebate in the utility area of the project quote.
Respond to Price Reductions with Rebate Info: When a customer asks for lower prices, before you say yes, check to see if you can lower the effective price by giving them the rebate visibility.

Our Customer Success team is available to present these use cases to you and your sales, design/proposal, and pricing teams!
Unlock your potential and skyrocket your success today! Request a live demo.