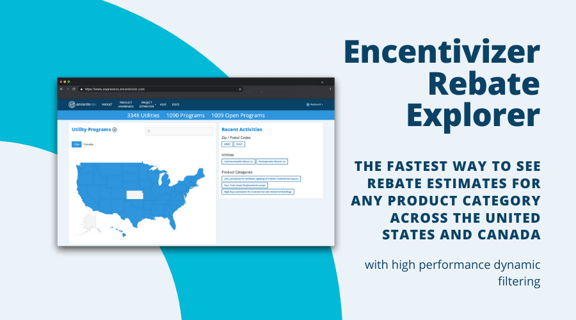 The fastest way to see rebate estimates for any product category across the United States and Canada!
Who uses Project Estimator?
Typically sales teams, contractors, ESCOs, or anyone that does project work – like a project team.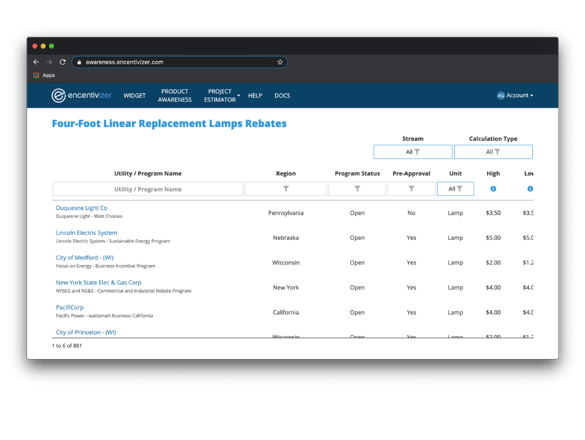 It's never been easier or faster to get utility rebate estimates for a specific product category anywhere in the US or Canada. Encentivizer Rebate Explorer has the rules and requirements for every utility, so you'll know program status, if pre-approval or pre/post-inspection are required, plus eligibility notes (that includes bonus programs), and more!
Rebate Explorer is built on the Encentivizer Database, giving you access to everything you need when it comes to utility rebate estimates, program details, and getting an overview of all utilities across the country.
Features
Quickly look up utility program status and details in one easy step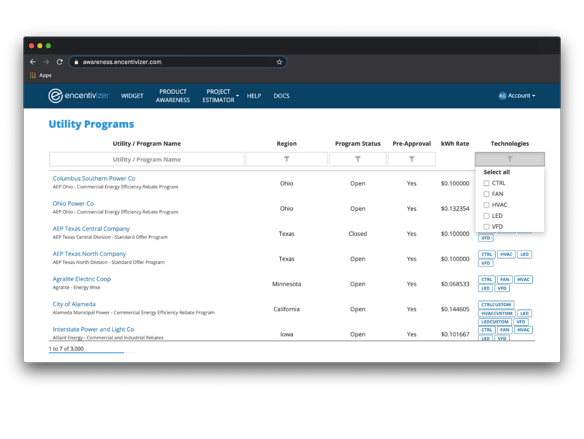 Spend less time researching utility programs and calculating rebates, and more time completing your to-do list. With all data you need integrated inside Encentivizer Rebate Explorer, you'll have the visibility and insight you need to quote with confidence.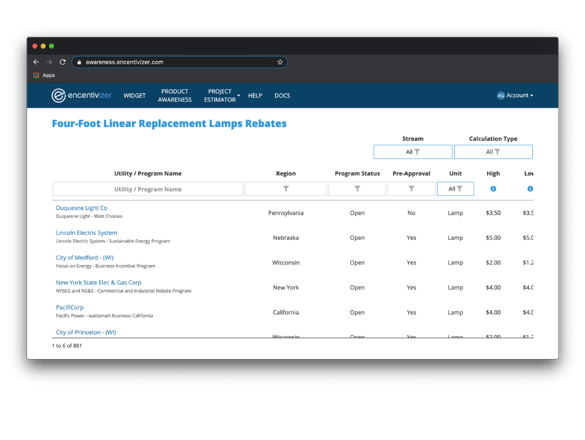 High performance dynamic filtering
Filter by product category to see rebate estimates across the country, and filter by utility program details to compare things like status, kWh rates, pre-approval, rules, and more! You can also click a link directly to the utility program website from the utility detail page.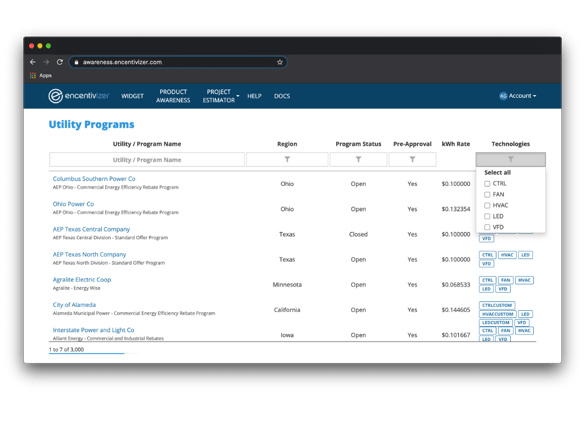 Easy-to-use
User friendly navigation and a powerful new way to research utility program details and rebates. It also keeps track of utilities, categories, and zip codes that you recently searched so you can easily access previous searches.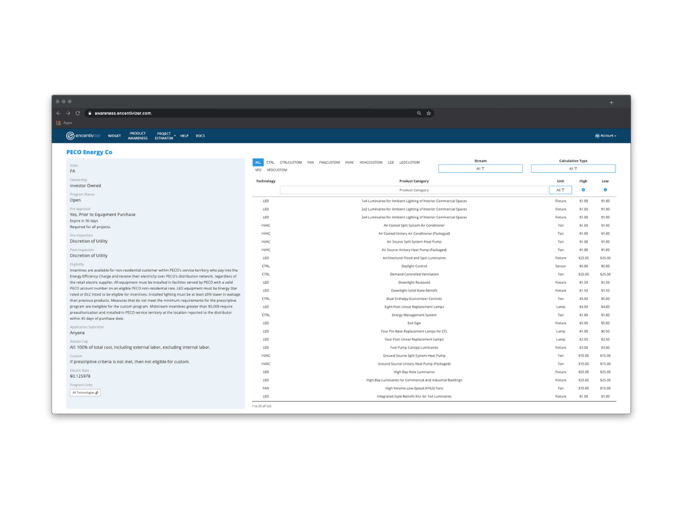 It's easier than ever to research utilities by state or by product category and see a complete overview of all programs – all in Rebate Explorer!